The Best Snowboarding Destinations for Freestyle and Freeride Snowboarders
Written: editor | July 27, 2023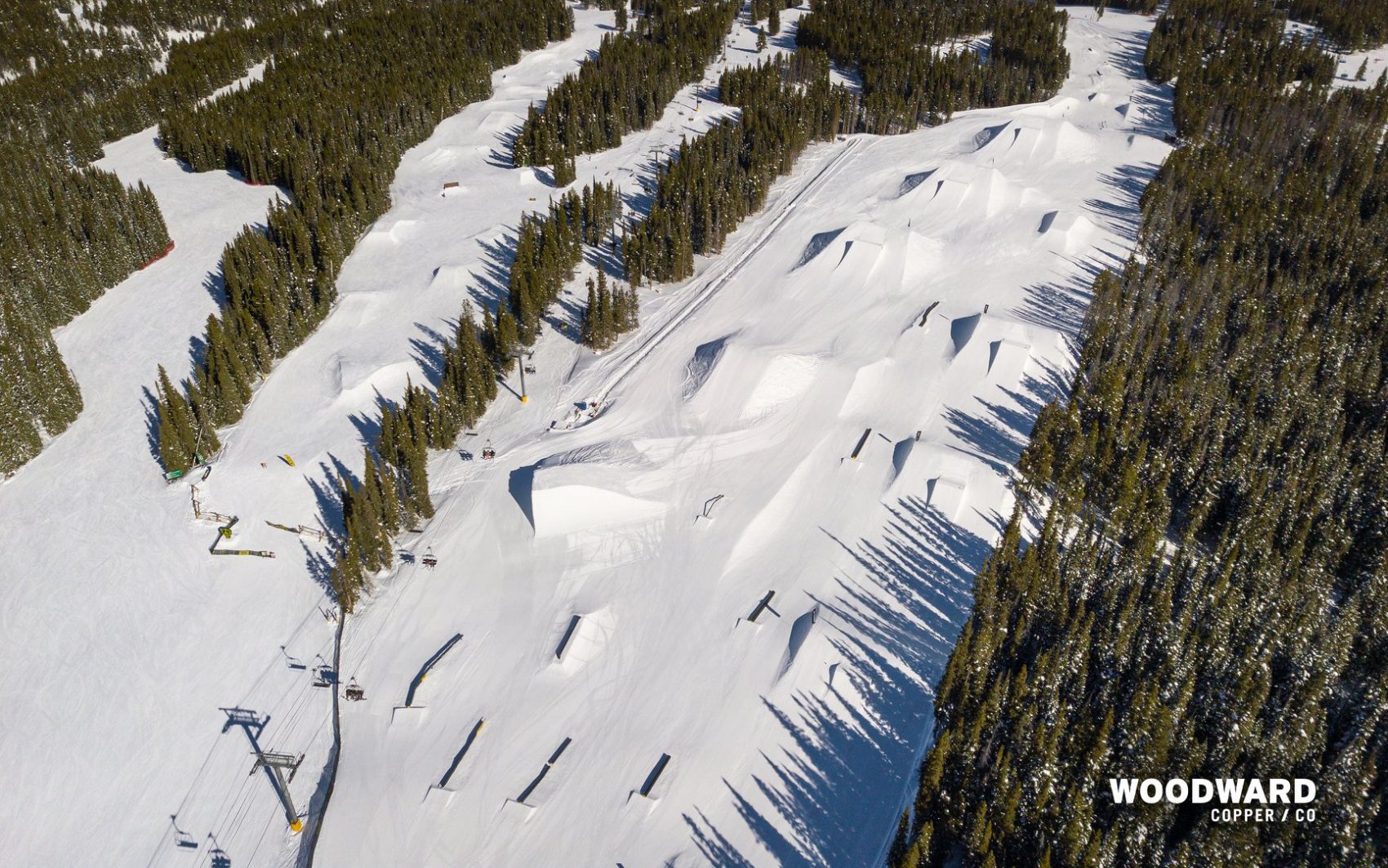 Park City, Utah, USA
If you're an avid freestyle snowboarder seeking the ultimate destination, look no further than Park City, Utah! Known for its incredible snow and world-class facilities, Park City has everything a freestyle snowboarder could dream of.
Features and amenities for freestyle snowboarding
Park City is home to several top-notch snowboarding resorts, offering a wide array of features and amenities specifically designed for freestyle riders. You'll find meticulously maintained terrain parks, halfpipes, and rail gardens that cater to riders of all skill levels. These parks are equipped with state-of-the-art snowmaking systems, ensuring optimal conditions for maximum airtime and stylish tricks.
Best spots and parks for tricks and jumps
When it comes to spots and parks for freestyle snowboarding, Park City has something for everyone. One of the most notable parks is the Park City Mountain Resort's Kings Crown Terrain Park, known for its innovative features and creative layouts that challenge riders to push their limits. The nearby Canyons Resort also offers exceptional terrain parks with a variety of jumps, rails, boxes, and natural features.
For those seeking a more adrenaline-pumping experience, the Woodward Park City is a must-visit destination. This action sports facility boasts an indoor training facility, including ramps, foam pits, trampolines, and a skatepark, perfect for honing your skills and trying out new tricks.
Whether you're a seasoned pro or just starting out in freestyle snowboarding, Park City, Utah, is a destination that will exceed your expectations. With its remarkable features, amenities, and world-class parks, you'll have endless opportunities to showcase your skills and have the time of your life on the slopes.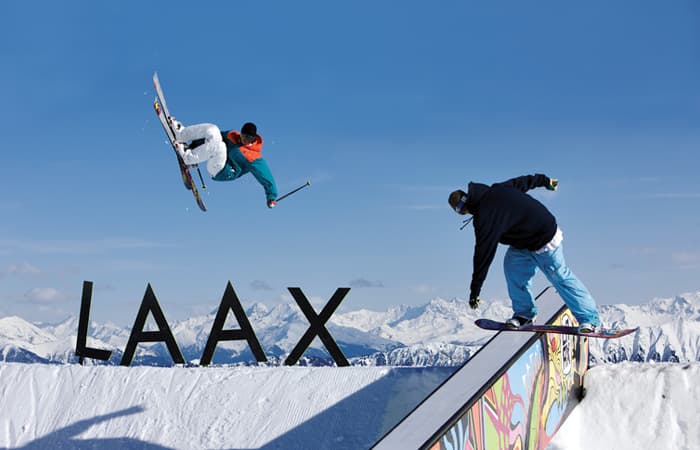 Whistler Blackcomb, British Columbia, Canada
If you're a freestyle snowboarder looking for the ultimate destination to shred, Look no further than Whistler Blackcomb in beautiful British Columbia, Canada. This world-class resort has everything you need to take your freestyle game to the next level.
Freestyle snowboarding facilities and terrain parks
Whistler Blackcomb boasts an impressive array of freestyle snowboarding facilities and terrain parks. The resort features five terrain parks, each designed with different skill levels in mind. From beginner-friendly features to massive jumps and rails for the pros, there's something for everyone.
The Blackcomb Terrain Park is a must-visit for freestyle snowboarders. With over 100 acres of rideable terrain, it offers a variety of jumps, boxes, rails, and features. The park is meticulously maintained and constantly updated to keep riders stoked all season long.
Notable events and competitions
Whistler Blackcomb also hosts several notable events and competitions for freestyle snowboarders. The resort has been a regular stop on the International Ski Federation (FIS) Snowboard World Cup circuit, attracting top athletes from around the globe. The annual World Ski and Snowboard Festival is another highlight, featuring exciting freestyle competitions and jaw-dropping performances.
Furthermore, Whistler Blackcomb is home to the Nintendo Terrain Park, which hosts the annual Showcase Showdown and the legendary Camp of Champions. These events bring together freestyle snowboarders of all skill levels for a week of shredding, coaching, and camaraderie.
So, if you're ready to take your freestyle snowboarding to new heights, make your way to Whistler Blackcomb in British Columbia, Canada. With its top-notch facilities, world-class events, and unparalleled beauty, it's a destination that will leave you exhilarated and craving for more.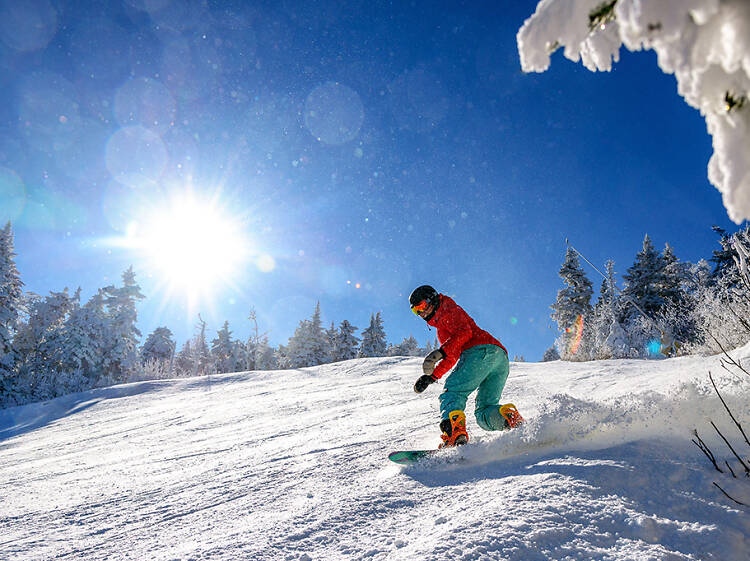 Breckenridge, Colorado, USA
Freestyle snowboarding opportunities and training camps
Looking for the ultimate freestyle snowboarding experience? Look no further than Breckenridge, Colorado, USA! Known for its world-class snowboarding facilities, Breckenridge offers unparalleled opportunities for freestyle enthusiasts. With its diverse and challenging terrain, Breckenridge attracts riders from all over the world who are eager to push the boundaries of their skills.
But it's not just about riding on your own. Breckenridge is home to numerous training camps and programs specifically tailored for freestyle snowboarding. These camps provide the perfect environment for riders of all levels to learn new tricks, improve their technique, and gain confidence on the slopes. With experienced coaches and state-of-the-art facilities, these camps offer an immersive and transformative experience for any freestyle rider.
Top-rated terrain parks and halfpipes
When it comes to terrain parks and halfpipes, Breckenridge is second to none. With multiple world-class parks, including the famous Freeway Park and the 22-foot Superpipe, this mountain paradise offers endless opportunities for freestyle riders to showcase their skills. These meticulously designed parks and pipes are regularly maintained to ensure optimal conditions for riders.
But it's not just the quantity of parks and pipes that sets Breckenridge apart. It's the quality. Breckenridge is known for its innovative park features, creative layouts, and well-placed jumps and rails, making it a favorite destination for professional riders and amateurs alike.
So, if you're looking for the best snowboarding destinations for freestyle, Breckenridge, Colorado, USA should be at the top of your list. With its incredible freestyle opportunities, top-rated terrain parks, and world-class training camps, this snowy paradise will take your snowboarding experience to new heights. Don't miss out on the chance to shred the slopes like never before!
Laax, Switzerland
Renowned snowboarding destination for freestyle enthusiasts
Laax, Switzerland is a snowboarding paradise for freestyle enthusiasts. It has gained a reputation as one of the best destinations in the world for riders looking to showcase their skills and push their limits. With its breathtaking alpine scenery and world-class snowboard parks, Laax offers an unforgettable experience for snowboarding enthusiasts of all levels.
Facilities for all skill levels and competitions
One of the reasons why Laax stands out as a top freestyle destination is the wide range of facilities available for all skill levels. Beginners can enjoy dedicated beginner slopes and terrain parks designed to help them improve their skills and gain confidence. Intermediate and advanced riders will find a variety of challenging obstacles and features, including halfpipes, big air jumps, and rail parks.
What sets Laax apart from other snowboarding destinations is its commitment to hosting world-class competitions. The resort regularly hosts prestigious events like the Burton European Open and the LAAX Open, attracting top professional riders from around the world. The events not only showcase incredible talent but also create an exciting atmosphere for spectators and riders alike.
Whether you're an experienced snowboarder or a beginner looking to learn and progress, Laax has everything you need for an unforgettable freestyle snowboarding adventure. From its stunning natural surroundings to its world-class parks and facilities, Laax truly deserves its reputation as one of the best snowboarding destinations for freestyle. So grab your board, hit the slopes, and prepare to experience the thrill of freestyle snowboarding like never before.
Hakuba Valley, Japan
Emerging freestyle snowboarding hotspot in Asia
Japan is known for its world-class skiing and snowboarding destinations, and Hakuba Valley is quickly emerging as one of the top freestyle snowboarding spots in Asia. With its stunning mountain scenery and plentiful snowfall, it's no wonder that freestyle enthusiasts are flocking to this winter wonderland.
Terrain parks and natural features for tricks
Hakuba Valley offers a variety of terrain parks and natural features that cater to all levels of freestyle snowboarding. Whether you're a beginner looking to learn your first tricks or an advanced rider looking for a challenge, there's something for everyone.
The Happo Banks Snow Park is a must-visit for freestyle snowboarders. It features a range of jumps, rails, and boxes that will keep you entertained for hours. The park is meticulously maintained, ensuring optimal conditions for practicing your tricks and catching some air.
For those looking to take their freestyle snowboarding to the next level, the Hakuba47 Snow Park is the place to be. With its advanced features and massive jumps, this park will push your skills to new heights. And if natural features are more your style, Hakuba Valley has a wealth of off-piste areas and tree runs that offer endless possibilities for creative lines and tricks.
Whether you're a seasoned pro or just starting out in freestyle snowboarding, Hakuba Valley in Japan is a destination that should not be missed. With its picturesque scenery and incredible freestyle opportunities, it's a dream come true for snowboarders looking to push their limits and have an unforgettable riding experience.
Conclusion
For those adrenaline-seeking snowboarders who love to catch air, perform tricks, and slide down rails and boxes, freestyle snowboarding is the ultimate thrill. From the stunning mountain ranges of Colorado to the icy slopes of Japan, there are countless destinations around the world that offer incredible freestyle opportunities.
Summary of the best snowboarding destinations for freestyle
Whistler, Canada: Known for its world-class terrain parks and massive halfpipe, Whistler is a mecca for freestyle snowboarding.

Park City, USA: With its abundant snowfall and well-maintained parks, Park City is a favorite among freestyle enthusiasts.

Åre, Sweden: This Scandinavian gem boasts incredible freestyle parks, along with a vibrant snowboarding culture.

Wanaka, New Zealand: Offering stunning mountain views and excellent snow conditions, Wanaka's freestyle parks are a dream for snowboarders.

Hakuba, Japan: With its deep powder and challenging terrain, Hakuba is a must-visit destination for freestyle riders.
Tips for planning a freestyle snowboarding trip
Check park features: Research the features available in each destination's terrain park to ensure they meet your skill level and style preferences.

Plan for off-piste adventures: Look for destinations that offer backcountry access and off-piste terrain to add variety to your freestyle experience.

Book in advance: Freestyle hotspots can get busy, so make sure to book your accommodations, lift tickets, and equipment rentals well in advance.

Safety first: Always wear protective gear, including a helmet, and be aware of your surroundings to prevent accidents on the slopes.

Capture the memories: Don't forget to bring your action camera or GoPro to document your epic freestyle moves and share them with friends and fellow snowboarding enthusiasts.
With the right destination and preparations, freestyle snowboarding can be an incredibly exhilarating experience that will leave you with unforgettable memories and a newfound love for the slopes. So grab your board and get ready for an adventure of a lifetime!